Kids love getting mail, and there's no better way to keep them excited about opening their snail mail than by sending them a subscription box every month. If your child is 3-6 years old, here are some of the best subscription boxes you can find. They'll get a new surprise package to open every month, and you'll never have to worry about running out of ideas for things to do together. So put on your adventurer hats and get ready for some fun! 
1. Pickup Sports Subscription Box
Okay, okay, we're a bit biased here, but parents really do think we're great! Ever wondered how to get your toddler into tennis? Pickup Sports offers starter kits for teaching kids about different sports, like basketball, flag football, tennis and soccer. The kits are designed for kids ages 3-6, and they come with free virtual coaching, age-appropriate equipment, instructions and other fun accessories to get kids moving and learning. Kits can be purchased individually or with a 3-month membership.
Where to buy: Pickup Sports Kits (starting at $45)
2. Sago Mini Box
The Sago Mini Box is a monthly subscription box that offers sensory, exploratory and constructive play for kids ages 3-5. Each box comes with a themed activity, like creating your own finger puppet theater or exploring a world map with easy-to-build cardboard airplanes. The boxes also feature a collectible Sago Mini figurine and recyclable paper products. Subscribers can pay month-to-month or purchase a year up front.

Where to buy: Sago Mini Box (starting at $19/month)
3. Raddish Kids Cooking Club
Explore the joy of cooking and teach kids important kitchen safety tips by joining the cooking club with Raddish Kids. Each month, subscribers get a box with themed recipes that focus on certain cooking skills, family games and activities, as well as necessary cooking utensils to complete the month's tasks. Kids 7+ may enjoy trying out the recipes solo, but kids 4-6 can still participate with a little extra help. Annual and monthly subscriptions are available.

Where to buy: Raddish Kids Cooking Club (starting at $20/month)
4. Little Passports
Little Passports offers educational and interactive activities to improve kids' knowledge of the world. Each subscription box is tailored to age and interest, with options that cover geography and science for ages 3 all the way up to 12. Each box includes a themed craft and activities tailored to a specific educational topic, from learning about different countries to building your own science projects. Subscriptions are available in monthly, 6-month and annual options.

Where to buy: Little Passports (starting at $20/month)
5. Year Cheer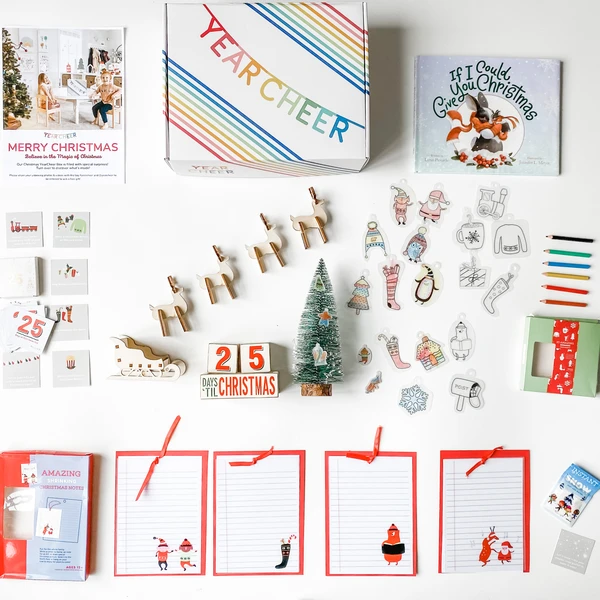 Imagine going from stressed out over the Holidays to being able to relax and truly enjoy this magical time with your kids - YearCheer is here to help! YearCheer is the solution for busy moms who want to create memorable moments for their kids, but are so busy managing the day to day of their work and family that "having fun" often falls to the bottom of the to-do list.  Boxes arrive throughout the year before major holidays and include holiday-specific decoration, activities, and connection moments for families.

Where to buy: YearCheer (starting at $49.95/Holiday)
6. Helpen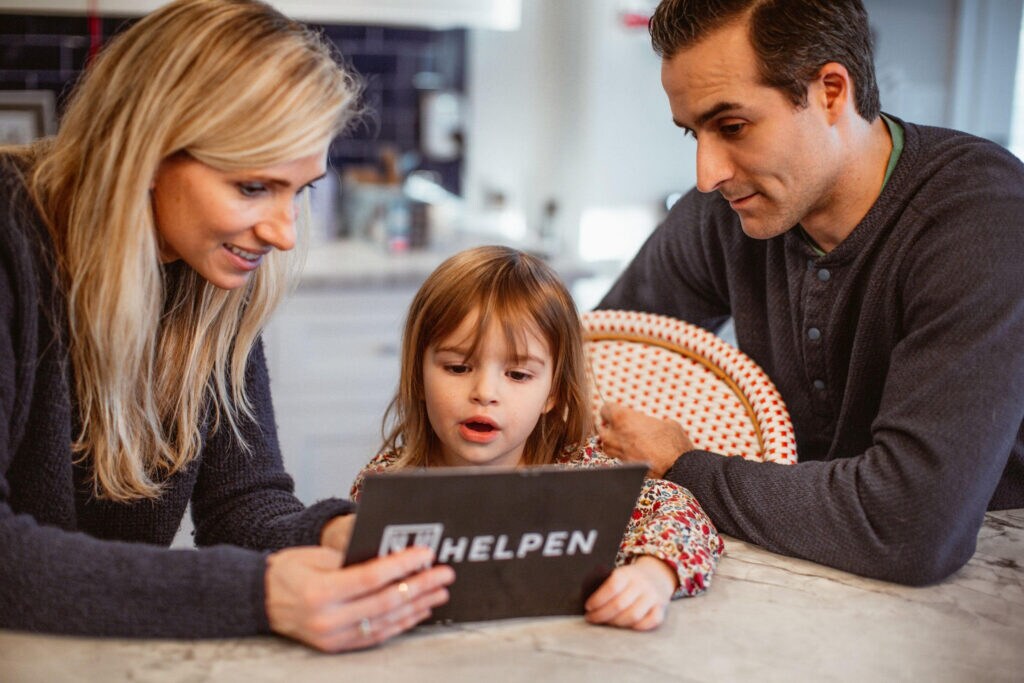 The pandemic has had a profound impact on people's lives, and a lot of kids are developing an awareness of the need to care for one another. Helpen is a subscription meant to help kids learn about charitable giving and inspire meaningful family conversations. Each week, families get a postcard with information about three worthy charities and decide together which one they'd like a portion of their monthly Helpen subscription fee to go towards.
Where to buy:
Helpen Subscription
($4/month)
The best part of these subscriptions is that you don't have to worry about coming up with new ideas for what to do each month. You'll get a package in the mail, and your child will be delighted by all the goodies inside. If you're looking for something more active check out Pickup Sports box (link). The last day to order for delivery in time for Christmas is Friday, December 17th!